Save €22,69
Save €7,48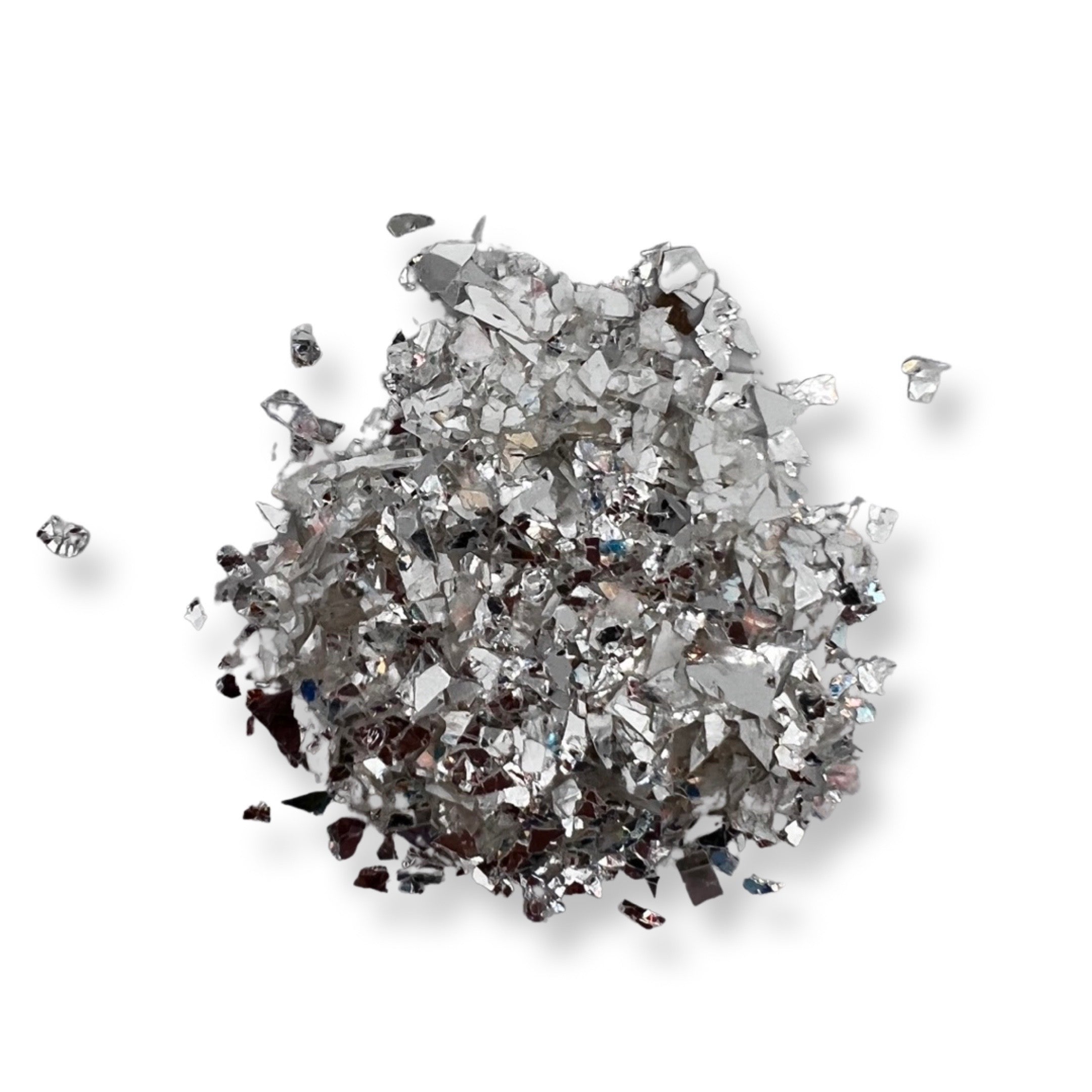 Save €7,48
Sold out
Save €7,48
Save €7,48
Save €7,52
Sold out
LET US DIY TOGETHER
WE LOVE POURING
Welcome to our exquisite online shop for resin & jesin art supplies, where style, creativity and quality merge in a unique way! We are happy to welcome you to our POURING world, where your DIY dreams and personal aesthetics can unfold.
| NEW in |
BEGINNERS`MOLD COLLECTION
View all
Don't miss this!
EVERYONE TALKS ABOUT JESIN
Oh yes! This is a new material with so many possibilities getting unlimited creativity. JESIN is a water-based composite, easy to pour with, non-toxic and the ultimate pouring fun!
IT IS TRUE:
MARBLING HAS NEVER BEEN SO EASY!
...with the LIQU-MENTS. Just mix them in your JESIN and easily create stunning marble effects!
Save €3,36
Sold out
Sold out
Sold out
Save €1,68
DIY PROJECTS with MRS.COLORBERRY
AMAZING HOME DECOR PROJECTS
U wanna get inspired? Just read the recent BLOG POST for a super easy pouring session at your home!
Just pour it - whenever it fits u !
By far the best products for resin art. This quality is unbeatable!
The customer support is outstanding and shipping is super fast.
I use the colors for my river tables and my customers are always impressed by the vibrancy.
---
U wanna have it all?

or

Not sure which colors u like the most?

 

Get now the CARAT COLLECTION BOX Version 2.0 filled with 30 x 5 gr metallic dry powder.

The new Colors HEMATITE, CAMEL + SILVER GREY are included - NEW COLORS !

Enjoy pouring !

Following Colors are included:

MOONSTONE BLUE, PEARL, DEEP BLUE, BROWN, GREY BLUE, PEACH, VIO-BLUE, FOREST, SILVER GREY, CAMEL, MOONSTONE ROSE, BLUE, AMETHYST, DRUZY, MALACHITE, AQUA, MAGIC PURPLE, SATIN, G-FLAKES, BLACK, ROSE QUARTZ, MINT, MIDNIGHT, SAND, LAVENDY, SHIMMER, CHAMPAGNE, PETROL, HEMATITE, SILVER

 

CARAT GOLD is not in the box.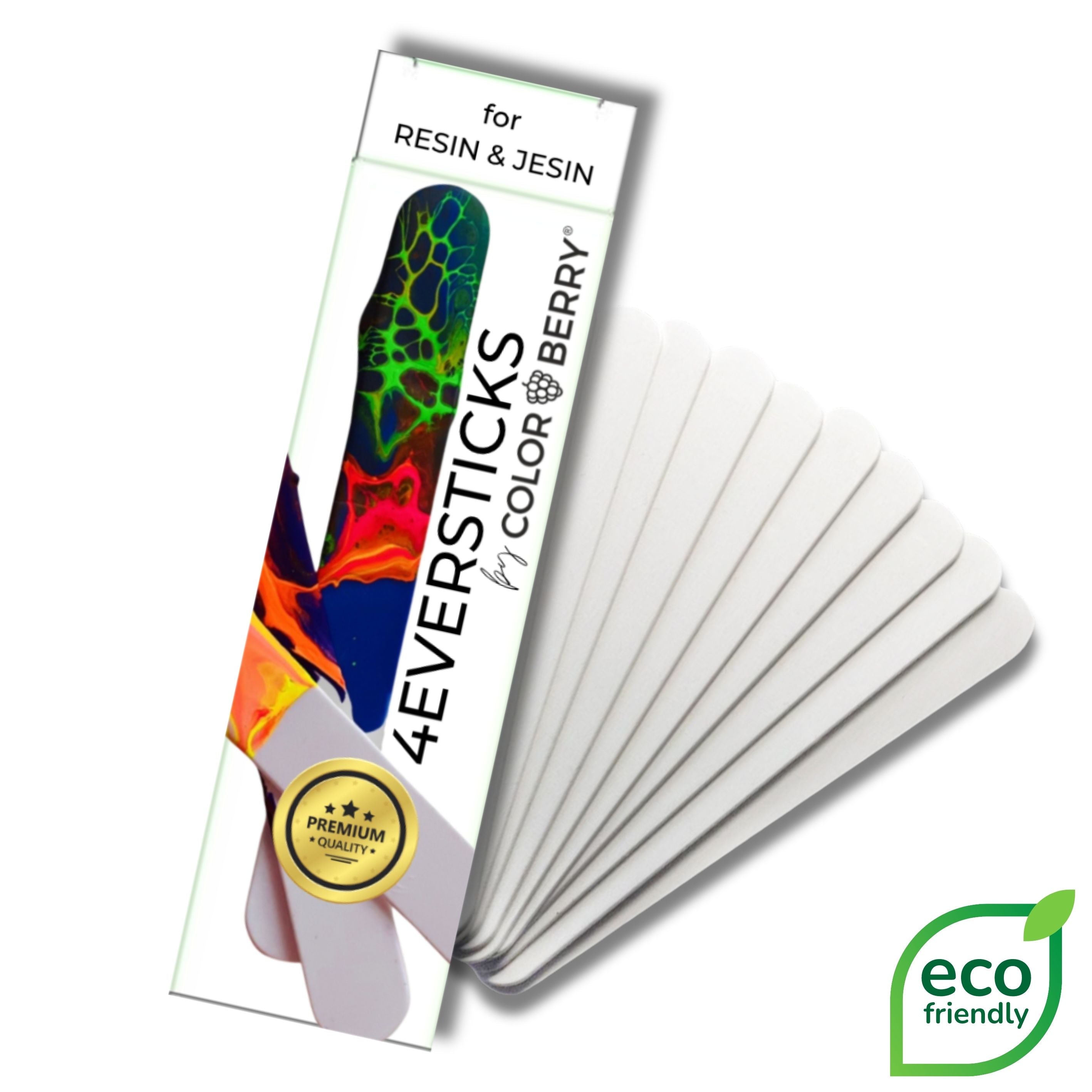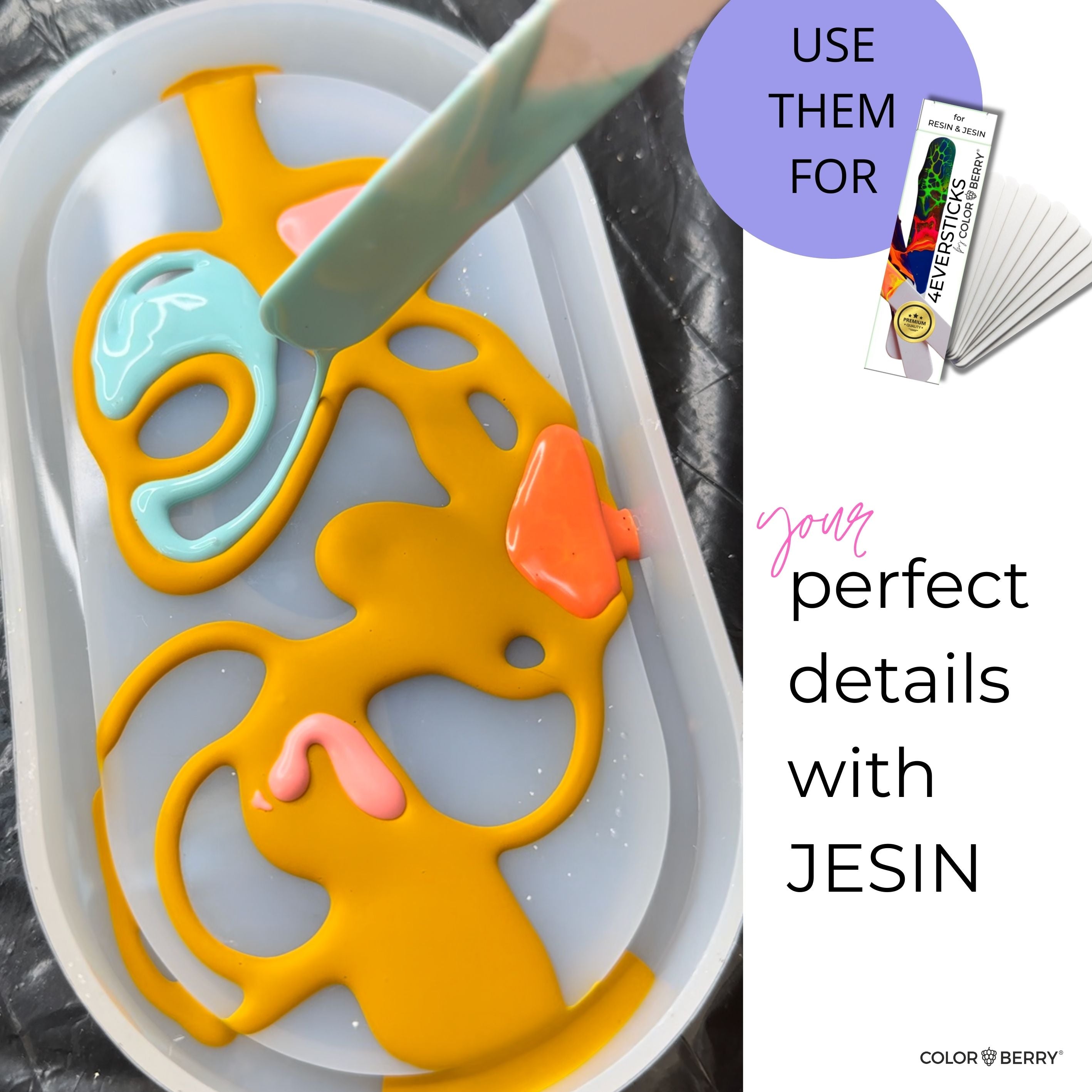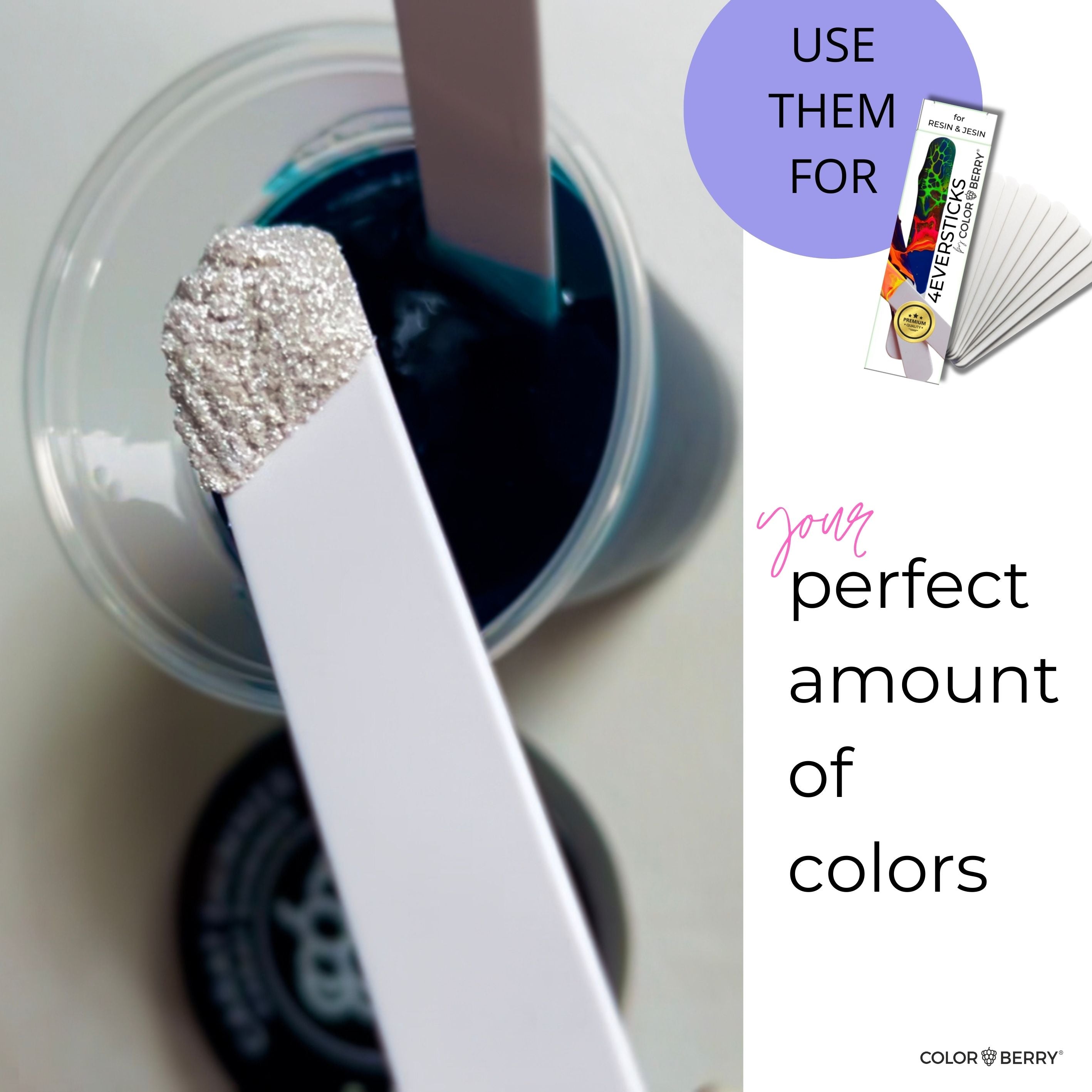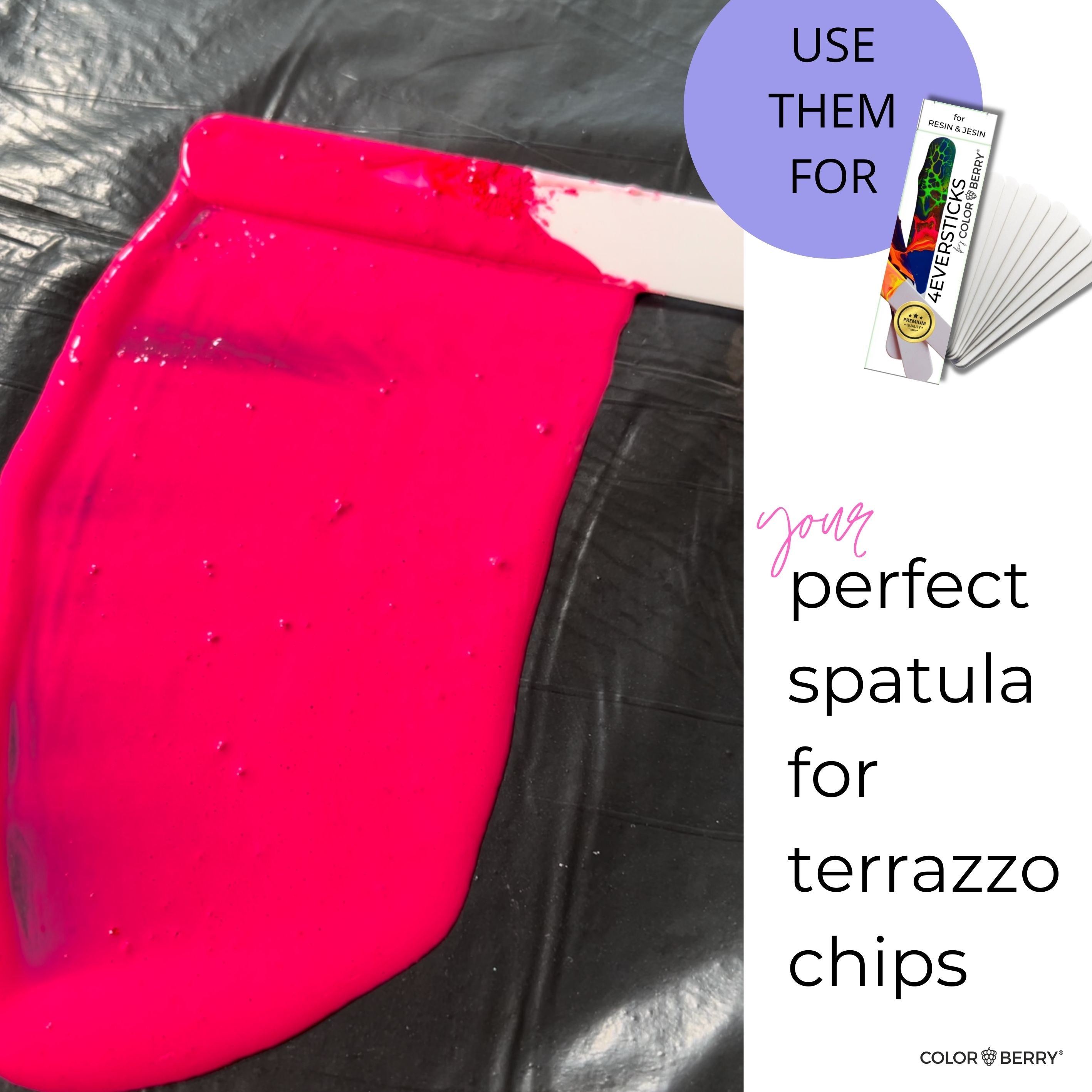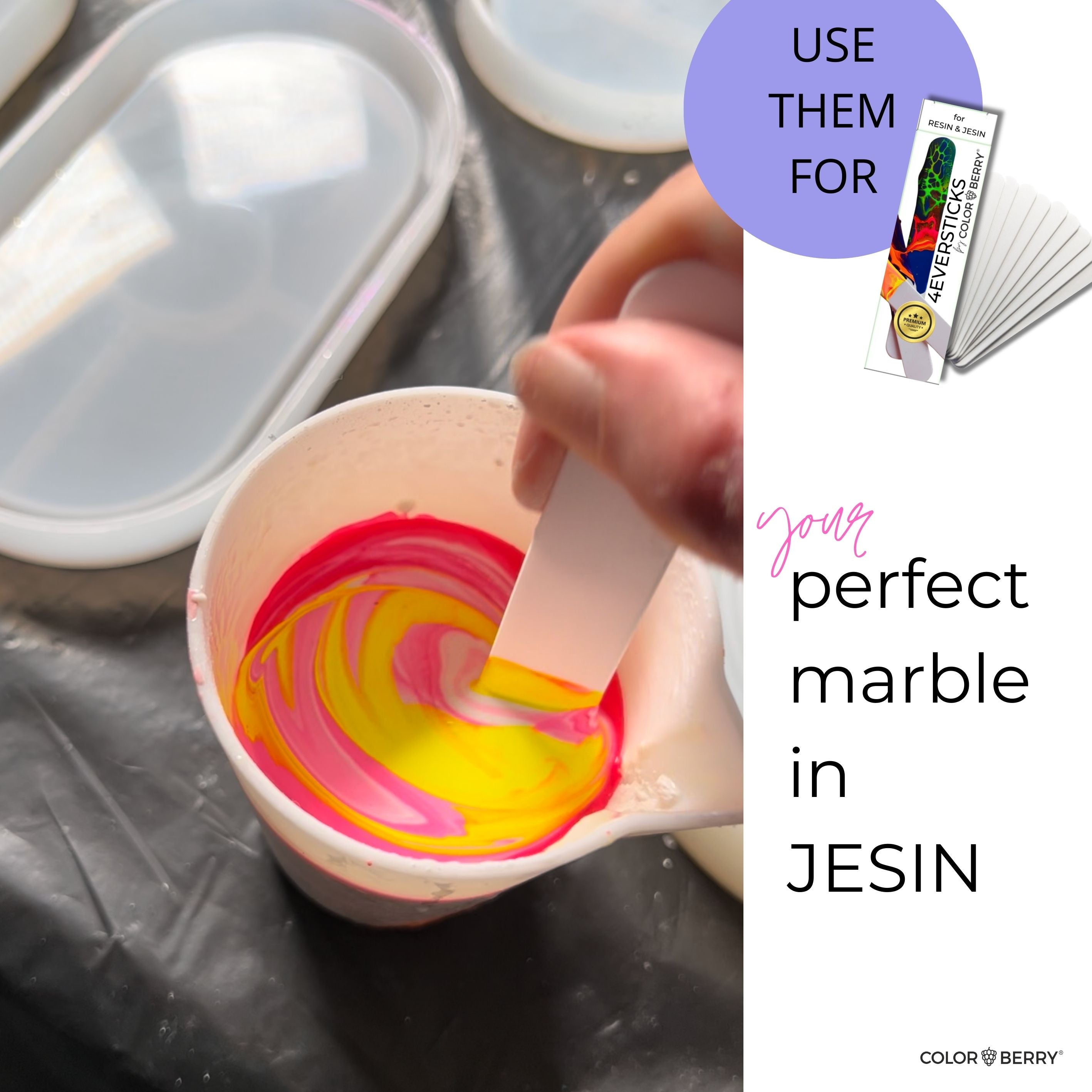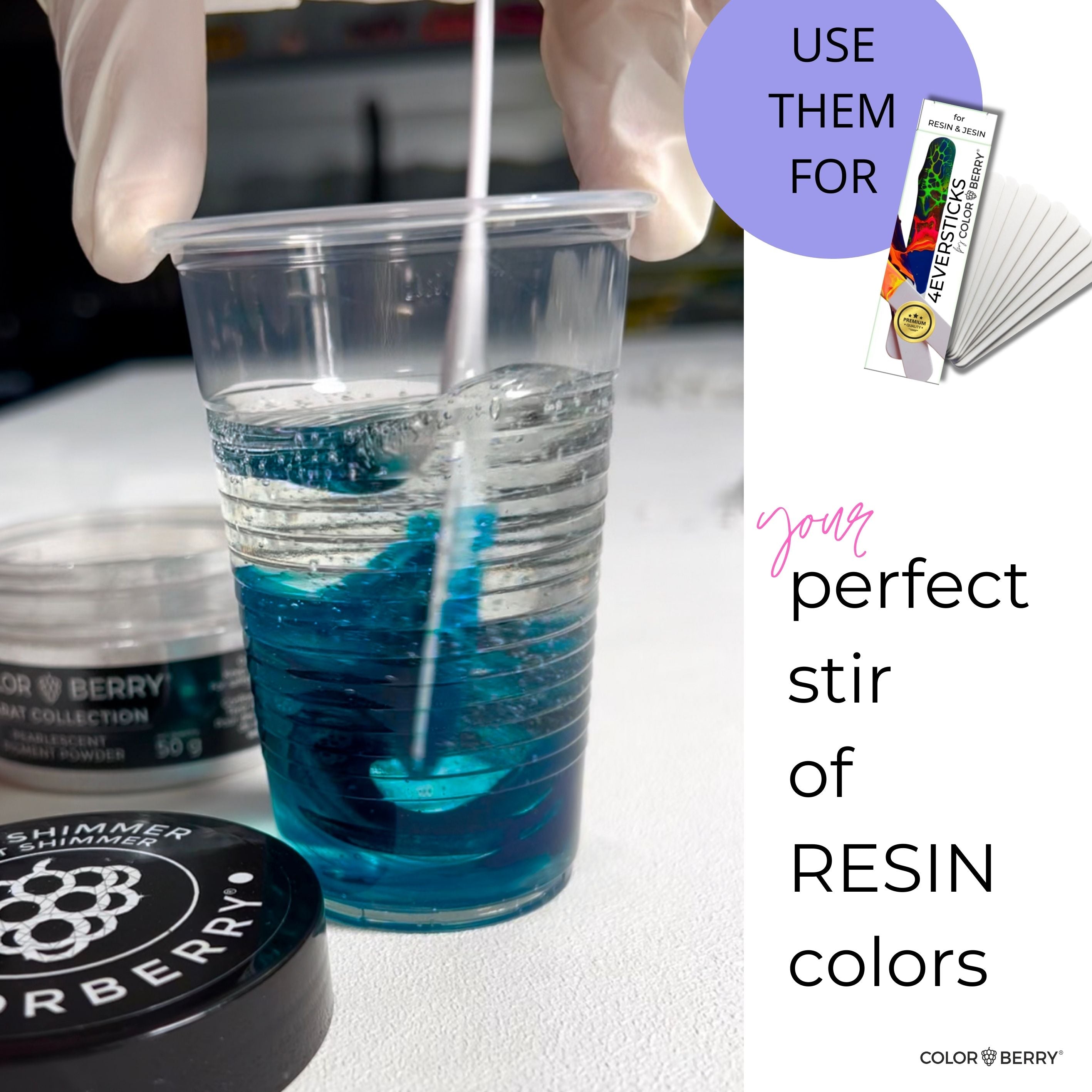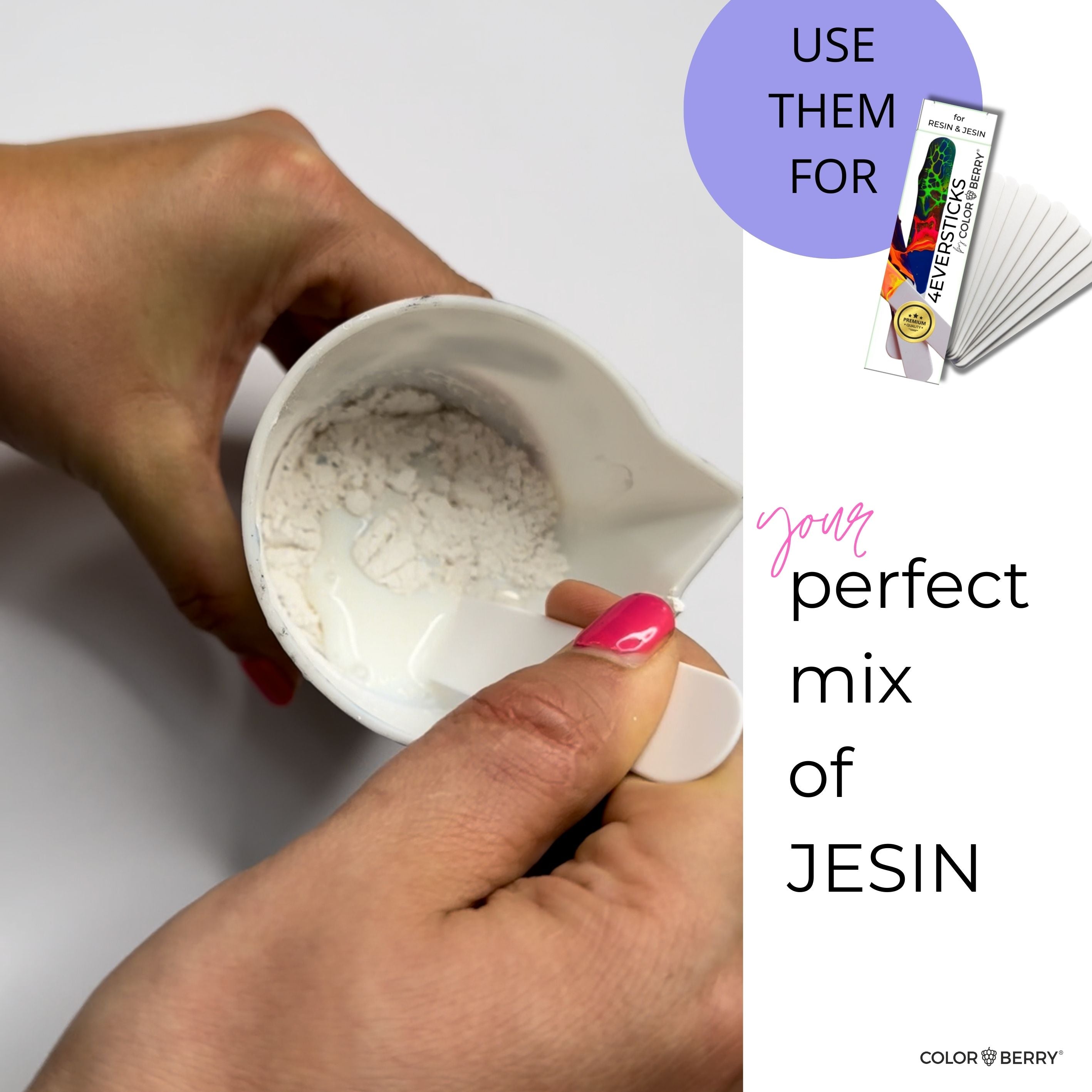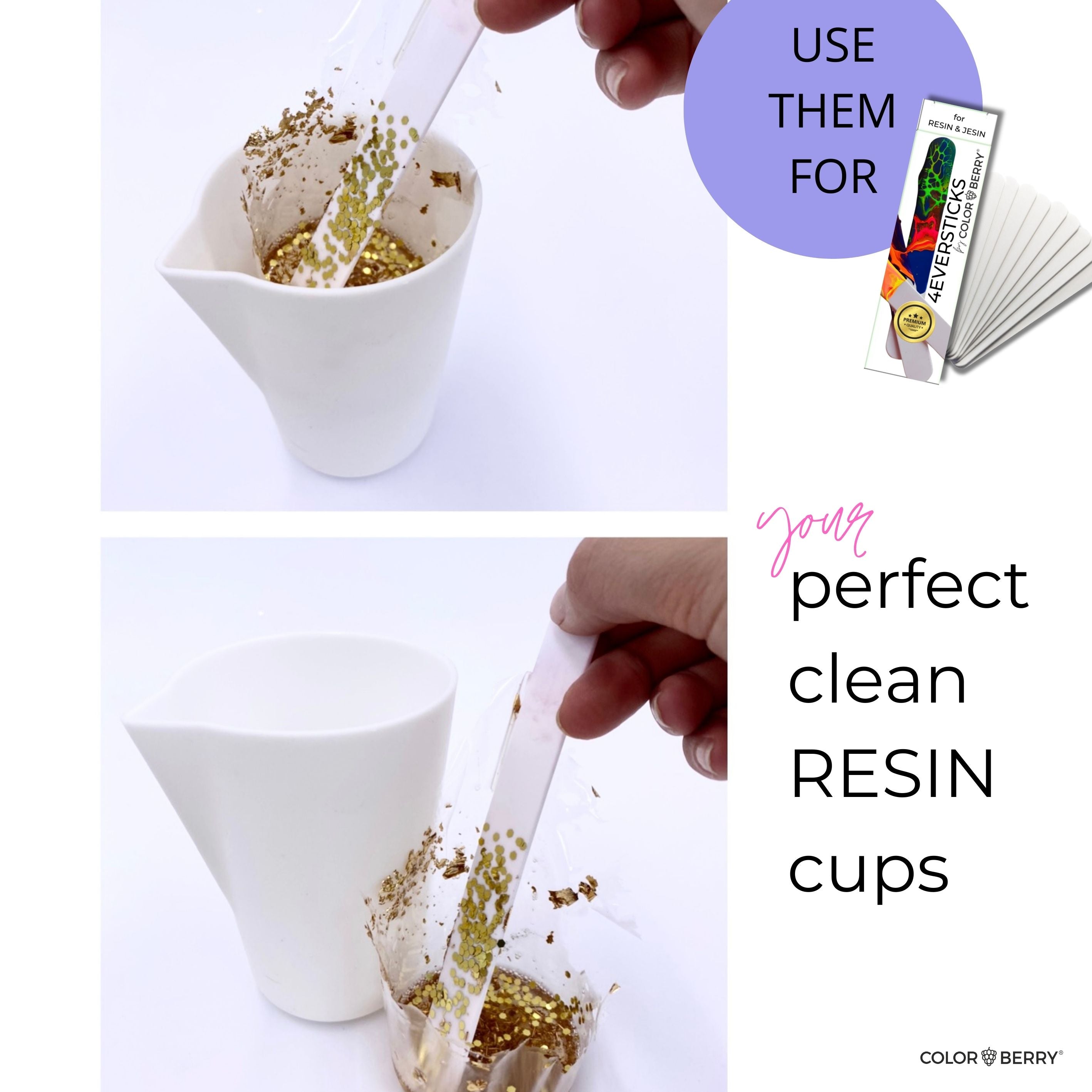 ---
THINK GREEN, ACT GREEN, USE 4EVER STICKS!

4EVERSTICKS - 15 cm long

COLORBERRY is very concerned about the environmental idea of plastic. When working with resin, this should always be a top priority. That's why the 4EVER STICKS are available! These are stirring sticks, which can be used over and over again. Once the resin or JESIN is dry/cured, it can be easily removed from the 4EVER STICKS and can be reused. Unnecessary waste is avoided. Try it - you'll be thrilled!
CHECK OUT THE NEW POSTS & INSPIRATIONS OF MRS.COLORBERRY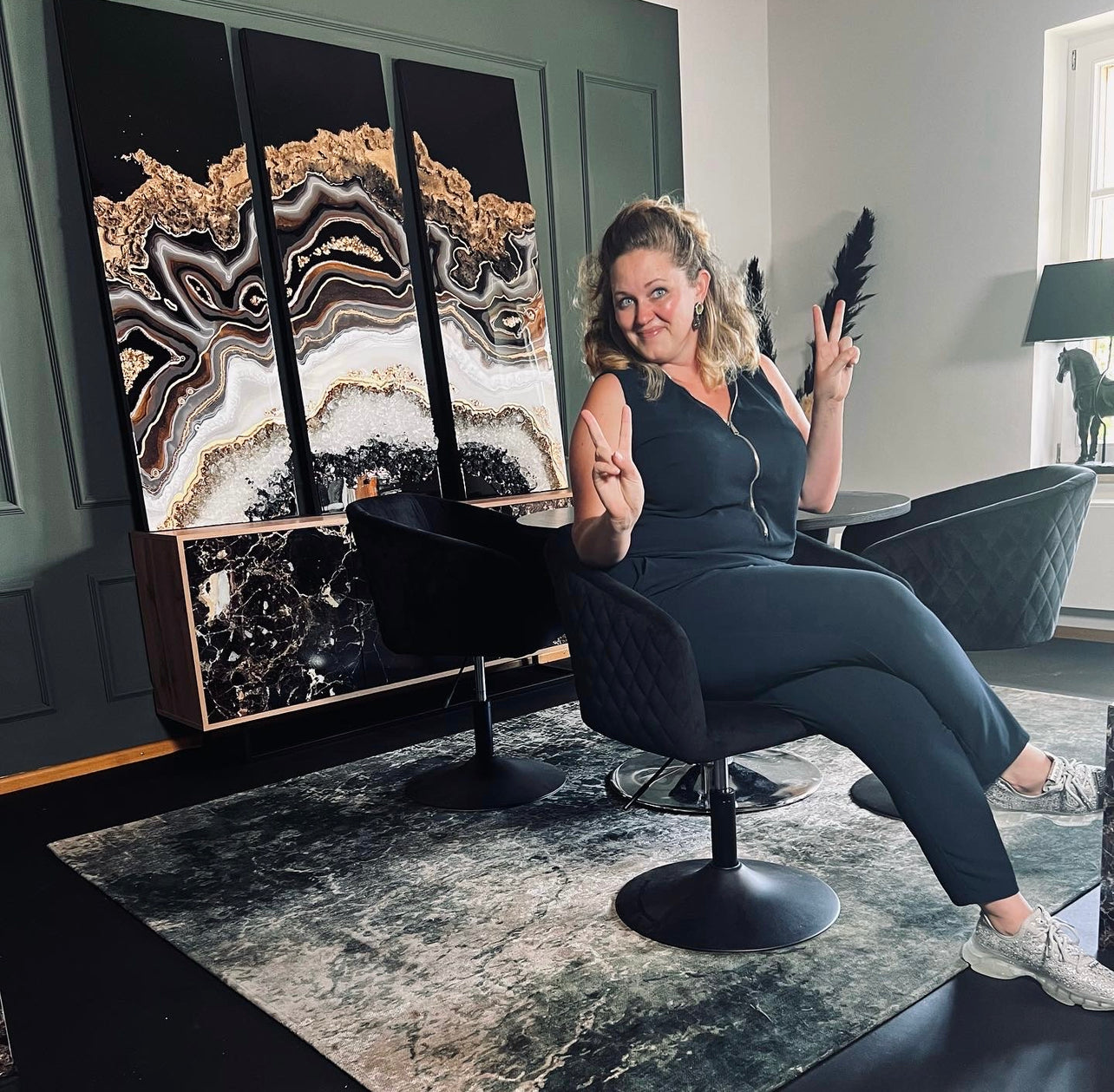 Stephanie Walberer (CEO & FOUNDER)
MRS.COLORBERRY
I am overwhelmed by all the sensational feedback from the worldwide resin community. COLORBERRY was born out of the vision to offer artists perfect products for resin art that show and bring out the skill & creativity. I put a lot of emphasis on high quality products that are made for us in Germany according to our standards and quality requirements.
I enjoy every day the exchange with artists in the social media and can therefore react very quickly to trends or special requirements.
READ MORE